ANTIQUE THEATRE HOTEL
A SMALL LUXURY HOTEL AND RESTAURANT LOCATED IN A PARADISIAC SETTING SERVING THE PRIVILEGED FEW
Hotel Guide Turkey, 1999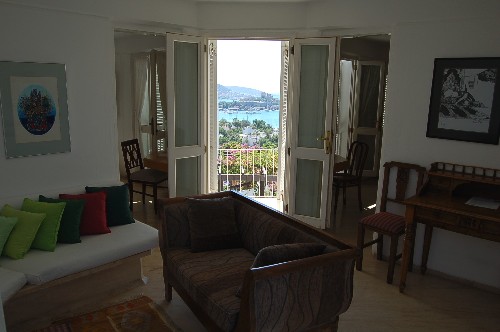 With its elegant architectural and interior designs and efficient equipment, Antique Theatre Hotel provides the demanding clients, with the attentive and personalized service they deserve in a club-like setting.
Antique jars in the flowery gardens; original etchings, handmade bed spreads, antique mirrors, and chairs in the guest rooms; the ottoman screen, and the porcelain collection in the restaurant; candle-light dinners in the romantic atmosphere by the poolside are among the elements that will make your stay a memorable experience.
The Restaurant, reputed for its fine cuisine, has been reviewed in The New York Times. Located opposite the Antique Theatre and only a few minutes' walk from the center, the Hotel has 19 special rooms and one suite, each fully air conditioned and with view, heating, direct dial telephone, marble bathroom with shower and toilet. Safe deposit boxes are available. There is a large, panaromic swimming pool, two bars and a restaurant.
"CERTAINLY ONE OF TURKEY'S MOST CHARMING HOTELS"
Marion Burros, The New York Tirnes
KIBRIS SEHITLERI CAD. 243 ACROSS FROM THE ANTIQUE THEATRE 48400 RODRUM Tel: (252) 316 60 53/54 - 313 04 47/48 Fax: (252) 316 08 25